Powerful Small Molecule Platform
A groundbreaking small-molecule carrier designed to identify and kill cancer at its core.
Our theranostic approach builds upon proven PARP inhibitor (PARPi) therapy to identify tumors and deliver precision cancer treatment via small molecule radiopharmaceuticals.
A Next-Generation Approach to Targeted Cancer Care
Our small-molecule PARPi platform offers comprehensive diagnosis and treatment capabilities to guide and deliver precision care for patients with PARP-1 expressing tumors.

The Trevarx platform uses a targeting molecule labeled with a diagnostic imaging radioisotope (Fluorine-18) that can be seen on a PET/CT scan to identify PARP-1 expressing tumors and determine the likelihood of successful PARPi therapy response.

The same small molecule platform also carries a powerful alpha radiotherapeutic agent (Astatine-211) to the subcellular level of the cancer cell, which binds to the nucleus and creates lethal, double-stranded DNA breaks, killing the cancer cell.
PARPi Therapy:
Driving the Future of Precision Oncology
PARP inhibitors are one of the highest growing therapy categories in precision oncology. The PARPi market is projected to surpass $8 billion worldwide by 2027.
Four PARPi's are approved  treatments for patients with breast, prostate, ovarian and pancreatic cancers, and in clinical trials with other cancer indications.
This expensive and individualized approach requires better companion diagnostics to:
justify the high cost of the drug
identify the appropriate targets for therapy
assess whether the therapy is reaching the target
assess how the target is responding to therapy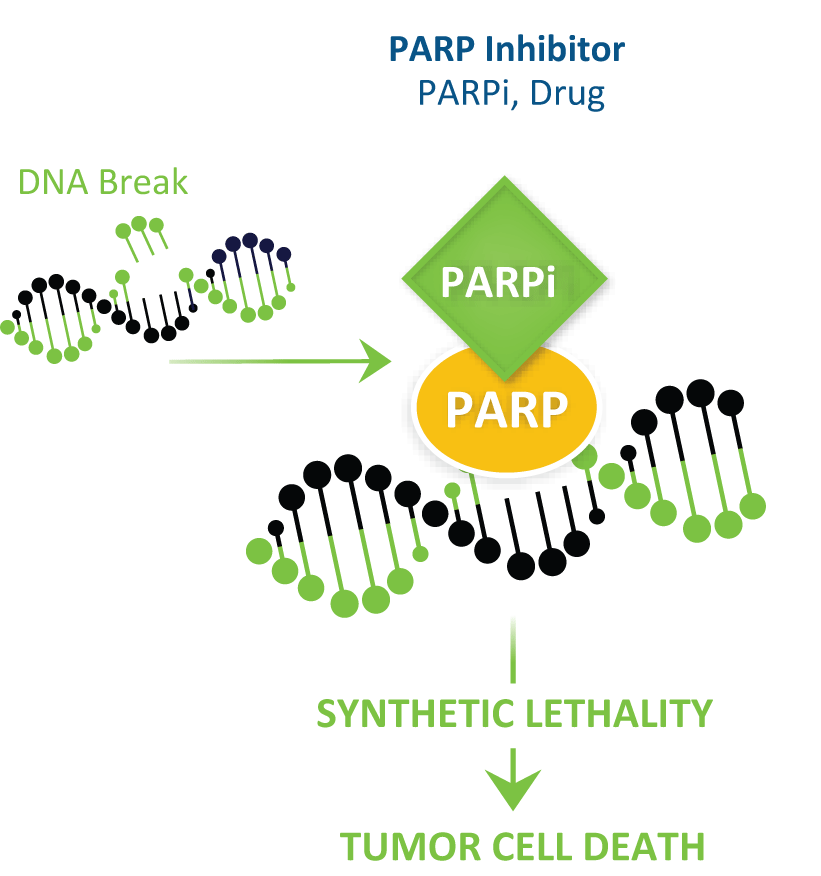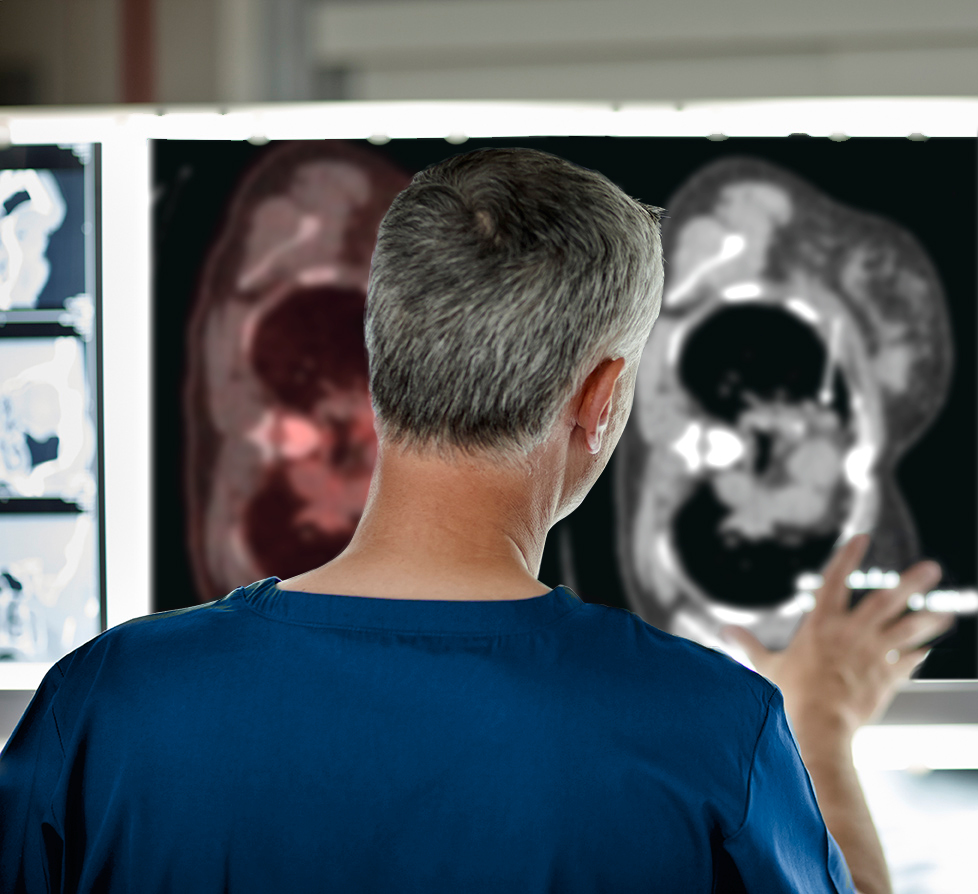 Our Leading-Edge PARPi Platform
Trevarx's paradigm-shifting platform uses small-molecule radioisotopes to selectively bind to the active site of PARP-1 expressing tumors. We build upon this drug delivery vehicle by attaching radioisotopes to create a unique combination of diagnostics and alpha radiotherapeutics that find susceptible PARP-1 expressing tumors and create lethal, double-stranded DNA breaks that kill cancer at its core.
Our small-molecule PARPi platform has been engineered for facile radiosynthesis that can scale to automated commercial production.