Scientific Board of Advisors
Our Scientific Board of Advisors consists of industry-recognized leaders and medical experts in PARPi/DNA Damage Response, PET companion diagnostics and alpha/beta radiotherapy.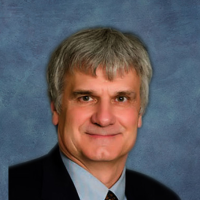 Dr. Robert Mach, PhD

Chair, Co-Founder
Dr. Mach is the Co-Founder of Trevarx and Inventor of [¹⁸F]FTT and [²¹¹At]PTT. He is the Britton Chance Professor of Radiology and Director of the PET Radiochemistry Program at the University of Pennsylvania. Dr. Mach is a past President of the Radiopharmaceutical Sciences Council of the Society of Nuclear Medicine & Molecular Imaging and a former member of the Board of Directors of the Society of Radiopharmaceutical Sciences. Research in his lab is focused on development of radiotracers for studying the molecular basis of disease using the imaging technique, positron emission tomography or PET. He holds 27 patents on the development of PET-based radiopharmaceuticals.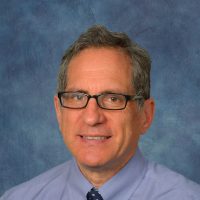 Dr. David Mankoff, MD/PhD
Co-Founder
Dr. Mankoff is Co-Founder of Trevarx and the Matthew J. Wilson Professor and Vice Chair for Research in the Department of Radiology and the Associate Director of Education and Training for the Abramson Cancer Center at the University of Pennsylvania. He is a past member and president of the American Board of Nuclear Medicine and a fellow of the Society of Nuclear Medicine & Molecular Imaging. Dr. Mankoff is an experienced leader of multi-center trials as the past Chair of ECOG-ACRIN Cancer Research Group's Experimental Imaging Science Committee, as well as an expert in translational cancer science as the current Co-Chair of the ECOG-ACRIN Scientific Planning Committee.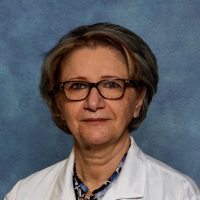 Dr. Farrokh Dehdashti, MD
Farrokh Dedashti is Professor of Radiology, Senior Vice Chair and Director Division of Nuclear Medicine, Mallinckrodt Institute of Radiology, Washington University in St. Louis. She is the PET Medical Director of the Center for Clinical Imaging Research (CCIR), a center for PET and PET/CT research imaging and Co-Leader of Oncologic Imaging Program of the Siteman Cancer Center. Her research has focused in translational oncologic studies with emphasis on receptor imaging and she has designed and executed the first human use of a variety of novel radiotracers developed at Washington University such as 16β-[¹⁸F]]fluoro-5α-dihydrotestosterone (FDHT) and Cu-diacetyl-bis (N4-methylthiosemicarbazone) (Cu-ATSM) and holds hold Investigational New Drug (IND) applications for several radiotracers, including F-18-FluorThanatrace ([¹⁸F]FTT), a PARP imaging agent.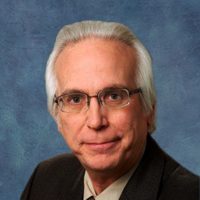 Dr. Jeffrey Evelhoch, PhD
Dr. Evelhoch is the former Vice President and Head of Translational Biomarkers at Merck Research Laboratories where he led a team of scientists with expertise in quantitative imaging and molecular assays, responsible for development, qualification and use of biomarkers ot inform pipline decisions, including support for drug and diagnostic approval at Merck. His past positions also include Executive Director and Head of Imaging Sciences at Amgen and Director of Structural Imaging for Global Research and Development at Pfizer (formerly Pharmacia). Prior to joining the biopharmaceutical industry, Dr. Evelhoch was Professor of Internal Medicine, Oncology and Radiology at Wayne State University School of Medicine with a focus on imaging biomarkers in oncology.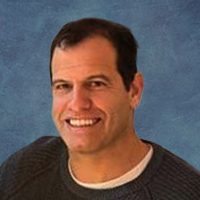 Dr. Roger Greenberg, MD/PhD
Roger Greenberg, MD, PhD, is the J. Samuel Staub, M.D. Professor of Cancer Biology at the University of Pennsylvania Perelman School of Medicine, where he serves as Director of the Penn Center for Genome Integrity, and Basic Science Director for the Basser Center for BRCA. His laboratory investigates fundamental mechanisms of genome integrity maintenance and their impact on cancer etiology and therapeutic response. His group discovered that ubiquitin recognition is critical for BRCA1 DNA repair function, BRCA1 mutations as a cause of Fanconi Anemia, ALC1 as a new drug target in BRCA mutant cancers, and mechanisms responsible for DNA damage dependent immune responses. His group also developed real time analyses for DNA double-strand break silencing of transcription, and systems to investigate homology directed repair mediated telomere lengthening.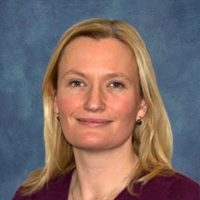 Dr. Suzanne Lapi, PhD 
Dr. Lapi is a Professor of Radiology and Chemistry, Cyclotron Facility Director and Vice Chair of Research in the Department of Radiology at The University of Alabama at Birmingham (UAB). She is also a member and research program co-leader at the O'Neal Comprehensive Cancer Center at UAB. Dr. Lapi is a Fellow of the Society of Nuclear Medicine and Molecular Imaging. Her research interests are the development and translation of new PET radionuclides and molecular imaging agents. She oversees production of PET radionuclides and imaging radiopharmaceuticals for preclinical research and clinical trials.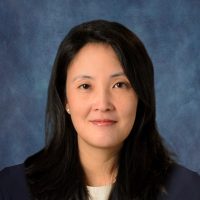 Dr. Lilie Lin
Dr. Lilie Lin is a Professor at the University of Texas, MD Anderson Cancer Center, Department of Radiaiton Oncology. She has been on faculty there since 2017 and before that she was a faculty member in the Department of Radiation Oncology at the University of Pennsylvania. She has been extensively involved in developing and implementing clinical and translational research protocols for patients with gynecologic and breast cancers. She is the Principal Investigator of multiple investigator initiated therapeutic studies combining novel agents with radiotherapy including PARP inhibitors, immunotherapy, and radiosensitizers. She has investigated the use of multiple PET based tracers in patients with cancer including standard 18F-Fluordeoxyglucose, 18F-Fluorothymidine, 18F-EF5, and 18F-Fluorthanatrace.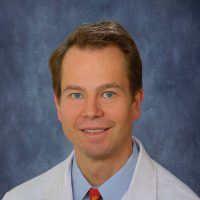 Dr. Daniel Pryma, MD
Dr. Pryma is the Gerd Muehllehner Professor of Radiology and Associate Director for Clinical Research in the Abramson Cancer Center. He is Chief of the Division of Nuclear Medicine Imaging and Therapy at the Perelman School of Medicine at the University of Pennsylvania where he focuses on therapeutic radiopharmaceuticals and companion diagnostics. He is also co-Leader of the Radiobiology and Imaging Program of the Abramson Cancer Center and serves as Chair of the Imaging Committee for NRG Oncology. Dr. Pryma is a national authority in oncologic radiopharmaceuticals and has led many radiopharmaceutical imaging and therapy clinical trials.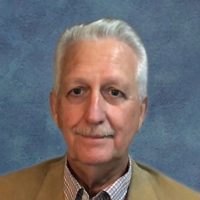 Dr. Scott Wilbur, PhD
Scott Wilbur is currently Professor Emeritus and Director of the Radiochemistry Division in the Department of Radiation Oncology at the University of Washington. Within the Radiochemistry Division he developed the Radionuclide Production laboratory and the Molecular Radiotherapy Research Laboratory. Professor Wilbur has been a member of the American Chemical Society, and he was President-Elect, President and Past President of the Radiopharmaceutical Science Council from 2000-2005. He has been a Principal Investigator in nearly 60 funded grants (as primary award or subaward) and an inventor on 27 issued patents.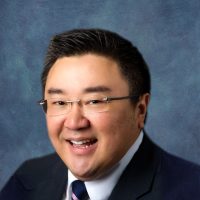 Dr. Timothy Yap, PhD, MBBS, FRCF
Dr. Yap is a Medical Oncologist and Physician-Scientist based at University of Texas MD Anderson Cancer Center. He is an Associate Professor in the Department for Investigational Cancer Therapeutics (Phase I Program) and the Department of Thoracic/Head & Neck Medical Oncology. He is also Medical Director of the Institute for Applied Cancer Science and Associate Director of Translational Research at the Institute for Personalized Cancer Therapy which is an integrated research and clinical trials program aimed at implementing personalized cancer therapy and improving patient outcomes.