Predictive Companion Diagnostic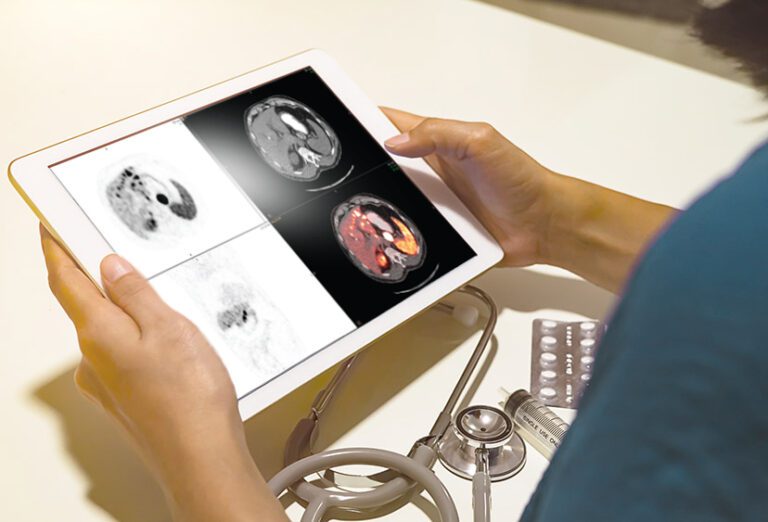 An innovative PET imaging agent that can pinpoint PARP-1 expressing tumors and predict treatment response.
Our patented companion diagnostic provides a safe, quick and accurate imaging test that PARP-1 expressing tumors and guides effective treatment options, sparing patients unnecessary toxicity.
Targeted PARP-1 Imaging and Effective Cancer Care
Our predictive diagnostic – [¹⁸F]Fluorthanatrace, or [¹⁸F]FTT – is a leading-edge PET imaging agent for PARPi. It allows for the visualization and quantification of PARP-1 expressing tumors in patients via an injection of PET tracer and scan in a PET/CT machine. 
[¹⁸F]FTT serves as a companion diagnostic to identify patients most likely to respond to PARPi and, importantly, those unlikely to respond. Early clinical trial data in ovarian and breast cancer research supports its accuracy in measuring regional PARP-1 drug binding and indicates its potential as an effective PARPi companion diagnostic that is complementary to currently approved BRCA and homologous repair defects (HRD) genetic assays.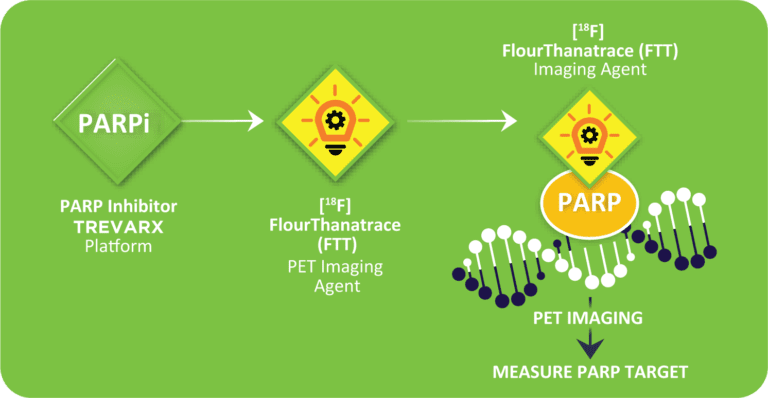 Leading the Way in Precision Diagnostic Imaging
[¹⁸F]FTT is intended for use as a companion diagnostic to current PARPi therapies and a predictive biomarker for our cutting-edge small-molecule alpha radiotherapeutic, ensuring that patients with PARP-1 expressing tumors receive the most accurate diagnosis and effective treatment plan possible.
With a three-year research lead over the competition, our diagnostic is currently in Phase 2 multi-center breast cancer trials led by MD Anderson Cancer Center with participation by the University of Pennsylvania and Washington University in St. Louis. To date, over 175 patients have been successfully imaged in single-center academic trials.
Trevarx is currently developing GMP manufacturing practices and validation required to support commercial production for Phase 3 trials and prompt clinical rollout after drug approval.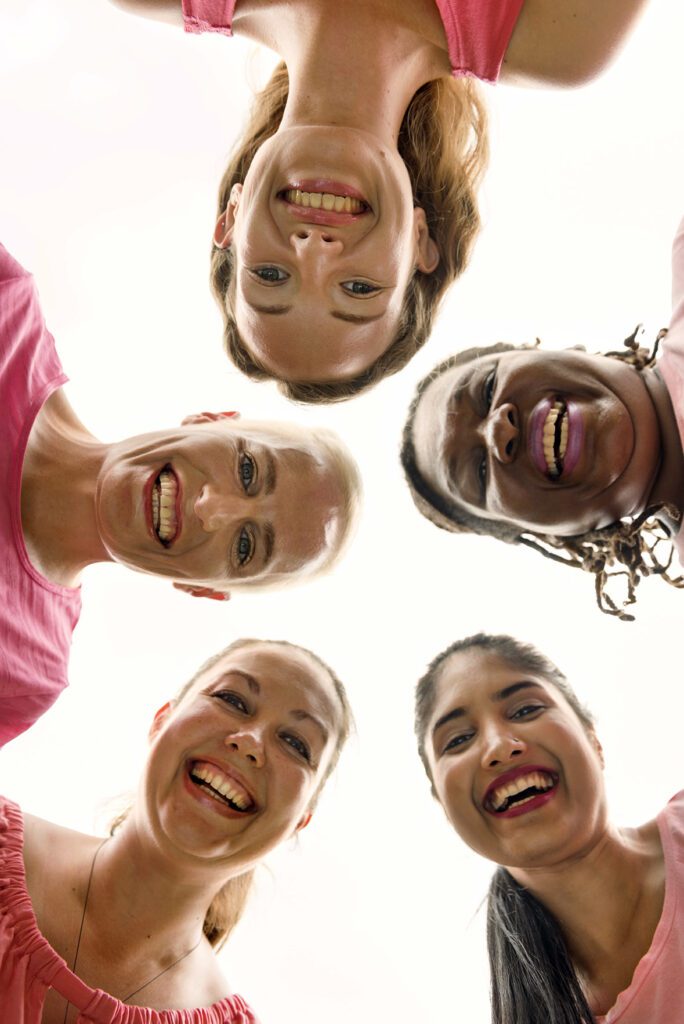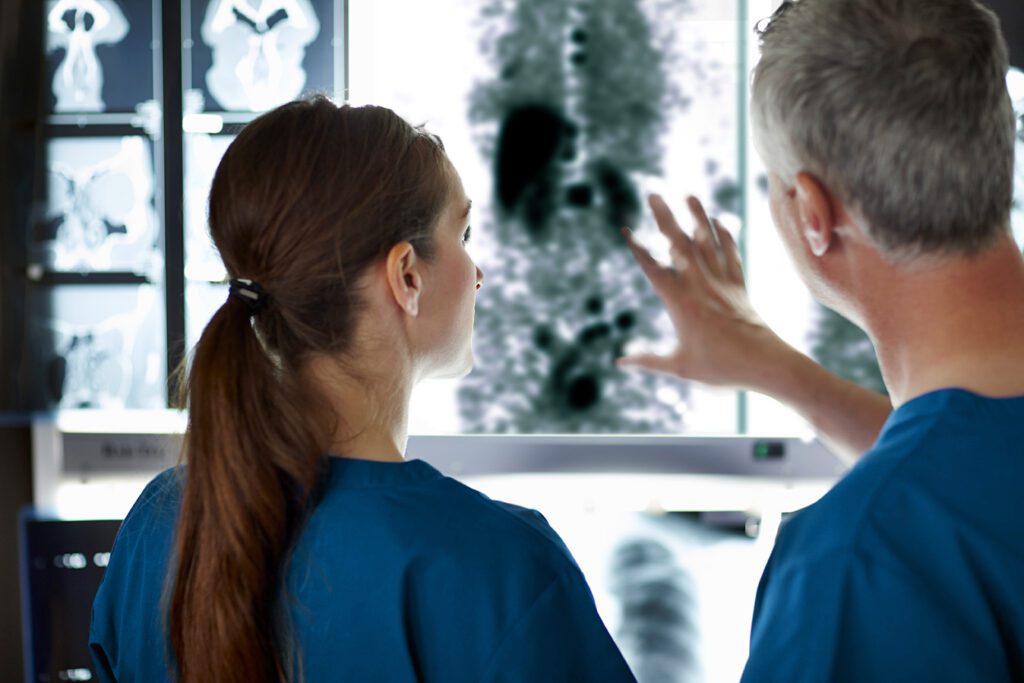 [¹⁸F]FTT PET/CT scans instantly provide the precise location of PARP-1 expressing tumors and possible metastases. This contrasts with tissue biopsy, where sampling may miss key areas of the tumor and assessment of drug-target engagement would require multiple biopsies.
PARPi therapy has been used primarily in patients with BRCA-related gene mutations, but not all BRCA-related tumors respond to PARPi. Genomic assays of BRCA or homologous repair deficiency (HRD) have shown limited predictive efficacy outside of ovarian cancer.
Our diagnostic provides quantitative information on the level of PARP-1 expression and the degree of PARPi drug-target engagement, necessary factors for effective PARPi therapy. And unlike tissue biopsies that require surgery, our [¹⁸F]FTT PET/CT scans are noninvasive and easily repeatable during multiple stages of treatment: diagnosis, dosing and response to therapy.